Luke was involved in more then gambling and owning

saloons

. He had a ranch located in Montague County, Texas. This is known because of the brand #542 registered on February 14, 1883 in Montague Co. whose owner was named Luke Short.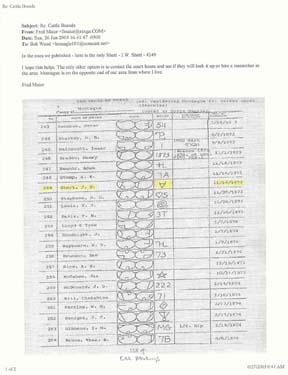 The brand was that of a Plug Hat and Luke was also known to remove the tip of the left horn.

Luke's father, Josiah Wasahington Short, also had a ranch. His brand was registered in Montague Co., Texas on November 14, 1873, #249.